Robot Wars started in 2011 after a trailer and Reserves Challenges (sort of like qualifiers). All of the reserves at the time had to challenge an already qualified competitor. 2 of them were successful the others not so much.
The series spanned from June 5th 2011 to August 9th 2011. The series had 12 heats with 12 heat winners. There was then three battles of four, one went into a three way losers melee where two went through to meet the 2 winners from each. From these 8 the 4 grand finalists were picked out. Dragon defeated the Children in need robot (It was made on that day) Pudsey. Arrowhead beat the Flipping beauty of Chaos 2. Earthbound made the Dinosaur of Velociraptor extinct, and the shock of the year happened as Razer was nudged down the pit by Orc.
In the Grand Final, the draw was thus: Dragon vs Arrowhead
                                                    Orc vs Earthbound
Dragon blunted the Arrowhead by putting them down the pit. Orc can't fly but this one could...curious...basically Earthbound won. Arrowhead gave Orc how to train a dog lessons as Orc was taught to roll over...out of the arena. Then came the eagerly anticipate Final. Dragon vs Earthbound, for the title of Series 1 champion.
Dragon was flipped for the first time in the tournament before destroying the inards of Earthbound and Earthbound counted out by the Refbot. The floor flipper gave Earthbound a taste of its own medicine before coming earthbound (see what I did there) with a crash. 
| Position | 1st | 2nd | 3rd | 4th |
| --- | --- | --- | --- | --- |
| Robot | Dragon | Earthbound | Arrowhead | Orc |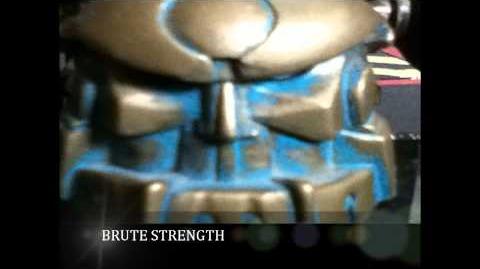 Ad blocker interference detected!
Wikia is a free-to-use site that makes money from advertising. We have a modified experience for viewers using ad blockers

Wikia is not accessible if you've made further modifications. Remove the custom ad blocker rule(s) and the page will load as expected.